The Difference Between Sarbanes-Oxley Compliance & Service Organizational Control Compliance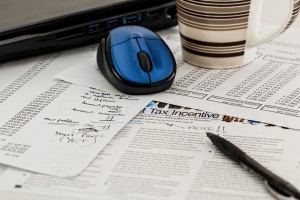 SOC and SOX compliance perform a similar function, but for different reasons and with disparate techniques. Both serve as a protective agent for consumers and organizations, alike. Both SOC & SOX compliance services strive for enhanced financial data accuracy and greater internal control support. We are going to boil down the core differences into something easily digestible!
The Simple Explanation: Keeping Corporations in Check vs. Keeping Information Safe
SOX is a government-issued record keeping and financial information disclosure standards law.
SOC is an audit of internal controls to ensure data security, minimal waste and shareholder confidence.
Want to Know How This Impacts Your Operation? Reach Us Today!
What is SOX Compliance & Why Was It Created?
Remember the Enron scandal? How about WorldCom and Tyco? These early-2000, high-profile financial disasters rattled investor trust and consumer confidence. SOX was created to ensure greater accountability and corporate governance by a public entity for its investors.
The Sarbanes-Oxley Act (SOX) was instituted in 2002 for the purpose of protecting shareholders (and the general public) from accounting fraud, miscalculated financial records and potentially harmful corporation disclosures and practices. SOX is monitored by the US Securities and Exchange Commission (SEC) and impacts both the financial and IT departments of a corporation. While SOX compliance doesn't tell you exactly how to run your record keeping, it does spell out what controls should be in place to provide accurate financial statements.
The major penalties of non-compliance? Fines. Imprisonment. Possibly both. Possibly the collapse of an entire business empire. The government doesn't take too kindly to fishy financial practices – & neither should the organizations that adhere to the compliance rules.
The Likely Users of SOX Include:
Publicly-traded companies
Wholly-owned subsidiaries of publicly-traded companies
Non-US-based, publicly-traded companies
Private companies preparing to go public (IPOs)
What is SOC Compliance & Why Was It Introduced?
Service Organizational Control audits are incredibly granular, internal control reports that provide a great deal of transparency for shareholders, investors and future auditors. Long story short, they make sure the information and data you store is accurate and protected at all times. Nothing gets through the cracks during a SOC audit.
SOC audits yield a robust report that can be used by other auditors. It covers all the bases, saves on audit time and cuts the costs of the project. As small business accountants, a SOC audit also gives us great comfort and confidence with our financial projects and planning. These reports boost shareholder confidence, minimize potential security breaches and significantly cuts waste throughout the organization's procedures and processes.
There are 3 different SOC audits that exist. Explore them here.
The Likely Users of SOC Services Include:
Healthcare & medical practices
Data centers
Banks & investment firms
Co-Location service providers
Any organization that cannot afford a data breach
For more information regarding SOX and SOC compliance, contact us today!